Open Innovation U.S.A : The McCrone Group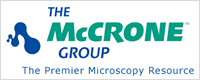 About The McCrone Group
Founded in 1956 and located in Westmont, Illinois, The McCrone Group, Inc. is internationally recognized as a world leader in microscopy, microanalysis, materials characterization, and materials problem solving.
The McCrone Group is comprised of three business units:
McCrone Associates, Inc. is focused on solving the most difficult materials and particle identification problems along with the day-to-day analysis needs of clinical laboratories, scientific researchers, business organizations, and government agencies. McCrone Associates' scientists consult directly with clients, and use the most advanced microscopy techniques and instrumentation to solve their problems. Dr Kent Rhodes, Ph.D, is Senior Vice President and Techincal Director. Kent joined the organization in 1990 as a research scientist specializing in surface and microanalysis. He currently supervises the technical staff of McCrone Associates and is an instructor for the SEM course at Hooke College.
Hooke College of Applied Sciences, LLC provides education and training to scientists and microscopists. Hooke College offers specialized short-courses and customized training in microscopy techniques and materials analysis. Topics covered include sample preparation, light and electron microscopy, and spectroscopy. Charles Zona, Dean of Hooke College, oversees the operations and development of new training initiatives.
Facilities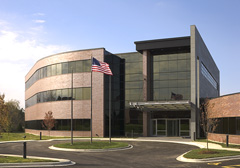 McCrone Microscopes & Accessories, LLC provides technical guidance and instrumentation to equip laboratories around the world. McCrone Microscopes is a dealer for the JEOL Neoscope Benchtop SEM and electron microscopy supplies. The technical sales representatives at McCrone Microscopes are trusted advisors to microscopists.
Products
JXA-8200
JSM-6490LV
JSM-6480LV
JSM-7500F
JSM-7600F
JEM-3010