Advanced petroleum analysis by using a high resolution time-of-flight mass spectrometer equipped with soft ionization techniques
(Update: 2022/3/30)
Crude oil and most of the petroleum products are highly complex mixtures. Their analysis is known to be highly challenging. A way to greatly simplify the analysis of such complex mixtures is to employ a high resolution mass spectrometer equipped with appropriate soft ionization techniques. JEOL has been providing unique soft ionization techniques – Field Ionization (FI), Field Desorption (FD), and Photoionization (PI) – that are all highly effective for hydrocarbon analysis.
Comprehensive 2-dimensional gas chromatography, also known as GCxGC, is a separation technique for highly complex mixture and often used for the analysis of crude oil and some petroleum products. The interpretation of highly complex GCxGC-MS data can also be greatly simplified by employing an appropriate soft ionization technique – FI or PI.
In this webinar, we introduce JMS-T2000GC AccuTOF™ GC-Alpha, a state-of-the-art high resolution time-of-flight mass spectrometer (HRTOFMS) that can be equipped with FI, FD, and PI, and its advanced applications for petroleum analysis.

This seminar will be distributed online. As far as you can connect to internet, you can participate in the seminar from your computer as well as from your smartphone or tablet. We look forward to your participation.
"By attending this webinar you will learn..."
The latest GC/HRTOFMS system suitable for advanced petroleum/petrochemical analysis.
A way to simplify the petroleum/petrochemical analysis by using soft ionization techniques.
"Who should attend?"
GC/MS users who have been analyzing petroleum/petrochemical samples.
Those who wish to increase productivity in petroleum/petrochemical analysis.
Researchers working on oil field exploration, petroleum processing, and organic geochemistry.
Presenter
Masaaki Ubukata, Ph.D.
MS Application Specialist
JEOL Ltd.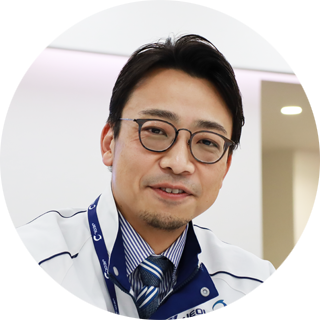 Date/Period
Wednesday, March 2, 2022
4:00 p.m. JST (Tokyo)
Approximately 60 minutes
Contact
E-mail:sales1[at]jeol.co.jp
Demand Generation Div.
JEOL Ltd.
Movie
Please enter your information to move to the movie page.
* Please note that registration by competitors may not be accepted.