SMILEQ Plugin in JASON Software for Automated Quantitative NMR System
NMR is a powerful tool for quantitative analysis as well as structural analysis. Quantitative NMR (qNMR), purity assay and molarity measurement of chemical compounds by NMR, is currently getting much attention in various industries. JEOL has released "SMILEQ: pectral anagement nterface aunching ngine for NMR", a plugin for JASON NMR software for accelerating routine quantitative NMR analysis. SMILEQ supports automated quantitative analysis through NMR measurement, NMR data processing, quantitative calculation, and creates reports in an automated fashion. Concepts and practical aspects of SMILEQ plugin will be introduced in this seminar.

This seminar will be distributed online. As far as you can connect to internet, you can participate in the seminar from your computer as well as from your smartphone or tablet. We look forward to your participation.
"By attending this webinar you will learn...
Workflow of automated quantitative NMR.
Our new software plugin contributes to labor-saving.
Our new software reduces human errors.
"Who should attend?
Laboratory analysts in chemical, pharmaceutical, agrochemical, food, etc.
People in charge of quality control or assurance for chemical products.
Non-NMR users are also highly welcomed.
Presenter
Takanori Komatsu, Ph.D.
NMR Application Specialist
JEOL Ltd.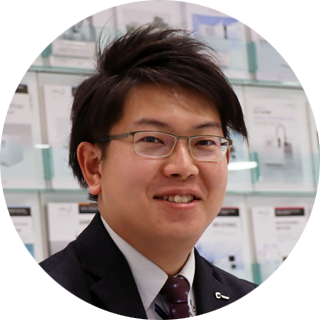 Date/Period
Tuesday, July 26, 2022
2:00 p.m. JST (Tokyo)
Approximately 60 minutes
Registration
* Please note that registration by competitors may not be accepted.
Contact
E-mail:sales1[at]jeol.co.jp
Demand Generation Div.
JEOL Ltd.