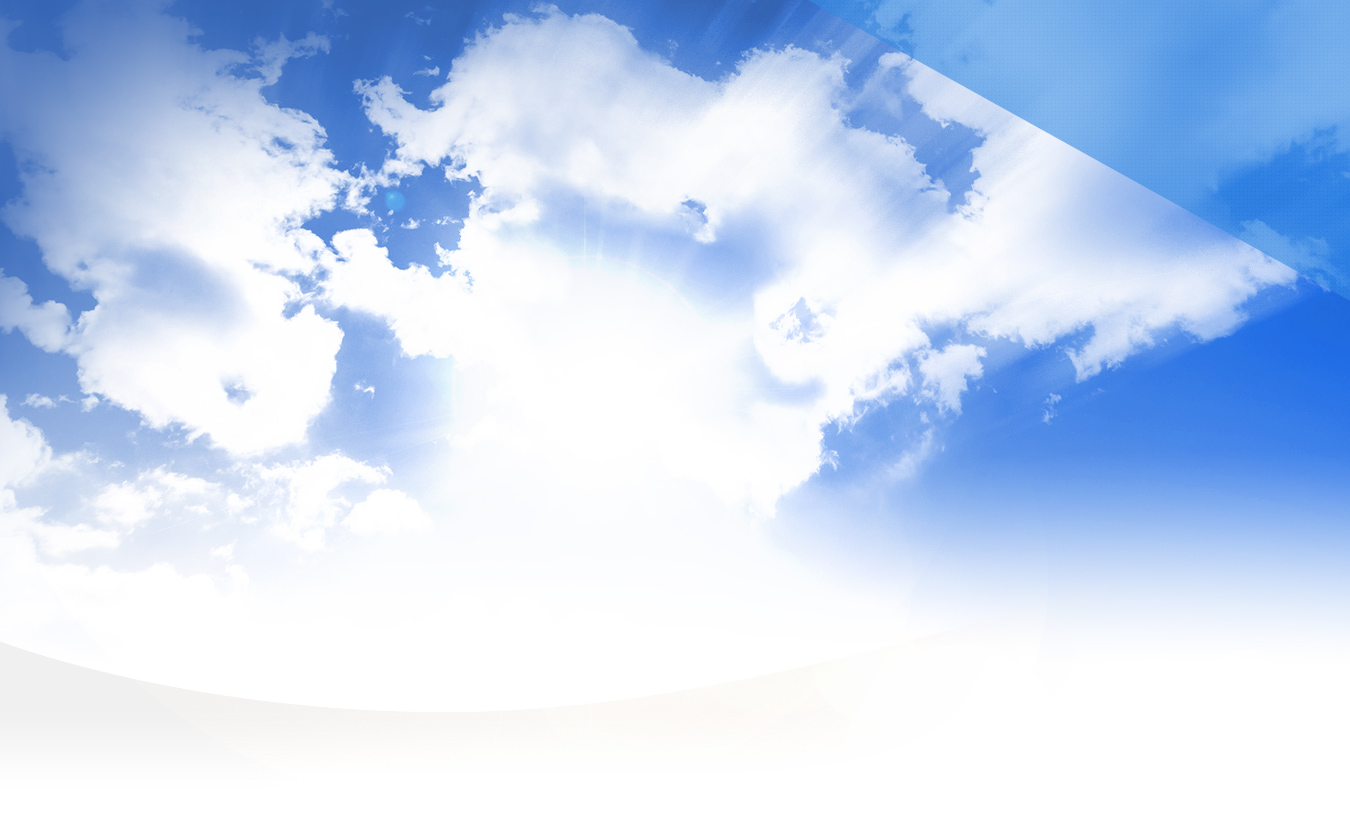 ABOUT
New generation GC-Triple Quadrupole MS
High-throughput quantitative analysis
with the innovative technology
"Short Collision Cell"
GC Triple Quadrupole Mass Spectrometer
JMS-TQ4000GC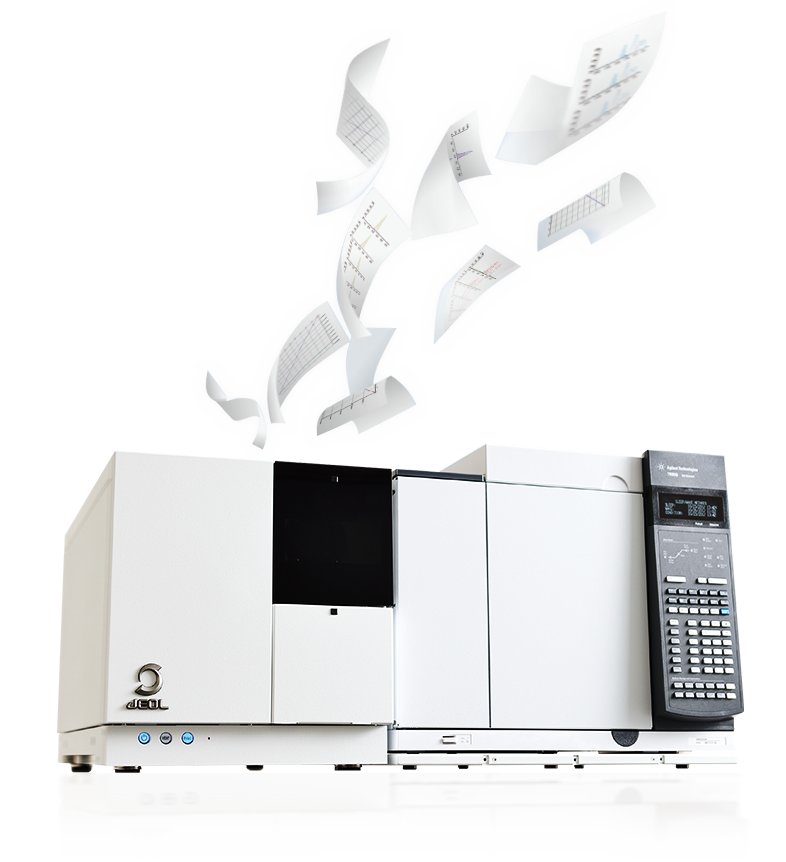 TECHNOLOGY
TECHNOLOGY 1
TECHNOLOGY 2
TECHNOLOGY 3
TECHNOLOGY 1
Ion Accumulation
The short collision cell accumulates the ions and generates a pulse. Data is acquired only when an ion pulse occurs and not acquired at other times when there is only noise, thus significantly improving the signal-to-noise ratio. Delivers unprecedented high sensitivity and reproducibility.
TECHNOLOGY 2
Short Collision Cell
Using a short collision cell makes it possible to instantaneously eject all of the ions within the cell. This provides both high selectivity with the elimination of interfering ions, as well as the industry's fastest SRM.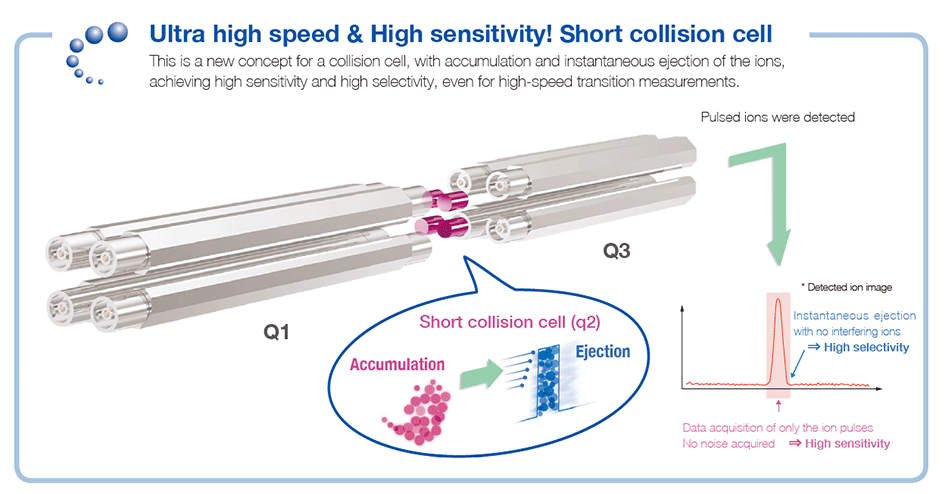 TECHNOLOGY 3
Fast GC
Using small-diameter, short capillary columns and rapidly increasing the GC oven temperature enables shorter measurement times, thus significantly improving the number of samples that can be processed per hour. Since the peak widths in the chromatogram are decreased, high-speed transitions are required, which is where the capabilities of the short collision cell really shine.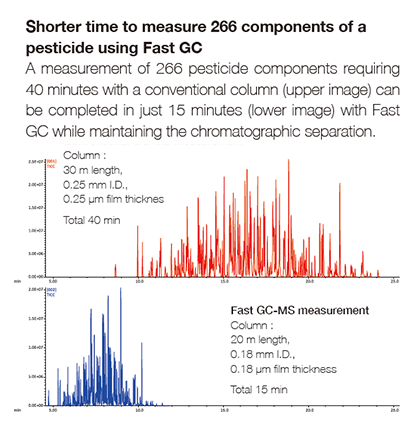 PERFORMANCE
PERFORMANCE 1
PERFORMANCE 2
PERFORMANCE 3
PERFORMANCE 1
Sensitivity and area reproducibility with Octafluoronaphthalene (OFN)
Noise elimination through ion accumulation delivers excellent sensitivity and reproducibility, even for analyte amounts in the femtogram range.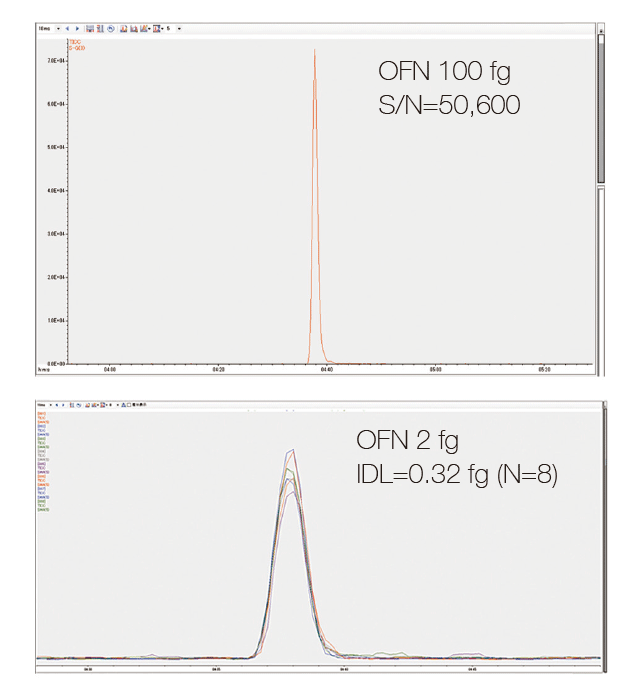 *IDL: Instrumental Detection Limit
PERFORMANCE 2
Reproducibility of the peak area with pesticide components
A pesticide standard sample equivalent to 10 ppb was added to a spinach sample and extracted using the QuEChERS method. Repeated measurements were then performed. The results demonstrate the stability and reproducibility of the peak area measurements. In addition, the calculated coefficient of variation CV(n=50) for the components shown below was within 5% in all cases.
Reproducibility of the peak area with pesticide components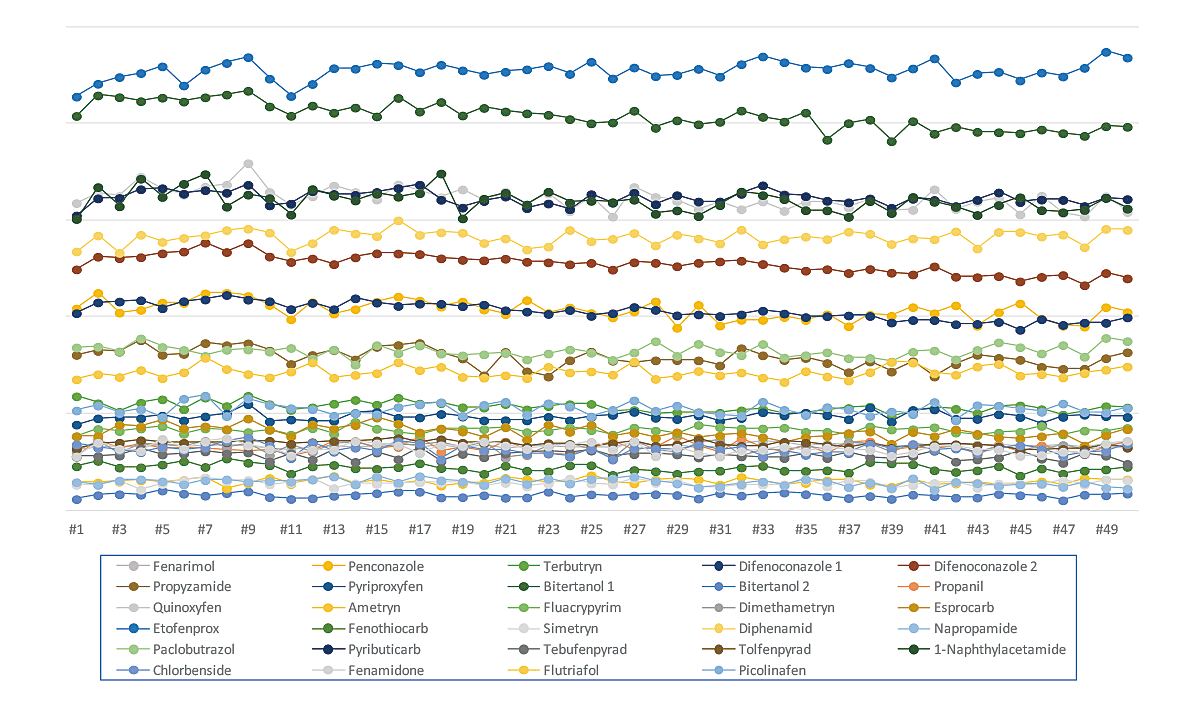 PERFORMANCE 3
High-throughput and High-accuracy
In measurements of pesticides at 10 ppb even with Fast GC, good chromatographic peak shapes and stable reproducibility can be obtained.