Kit for LC-MS/MS Analysis of Vitamin D Metabolites
*For research use only. Not for in vitro diagnostics use.
Features
High sensitive analysis of vitamin D metabolite.
Calibrators assigned by quantitative NMR using CRM.
Applicable to serum and plasma samples.
Reagents are ready for use.
Multiple Reaction Monitoring, Dilution linearity
25(OH)D3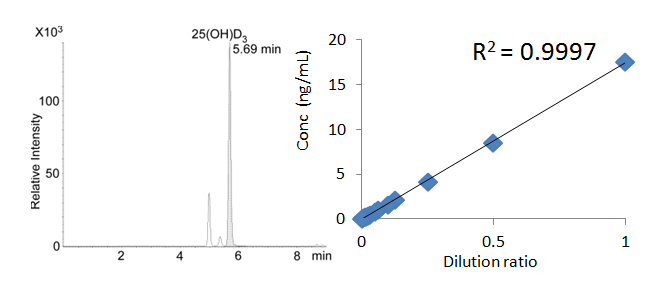 25(OH)D2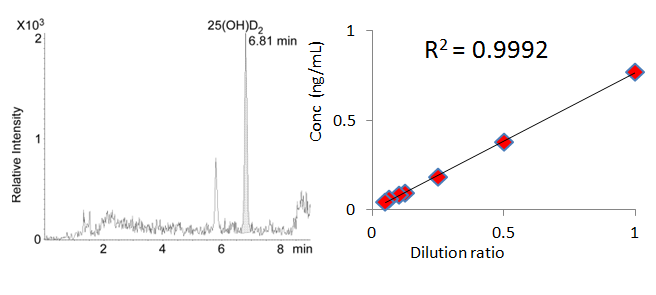 3-epi-25(OH)D3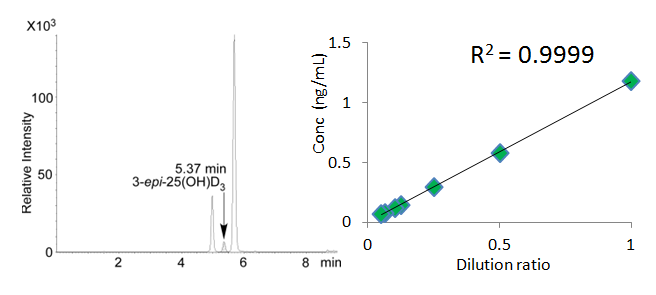 24,25(OH)2D3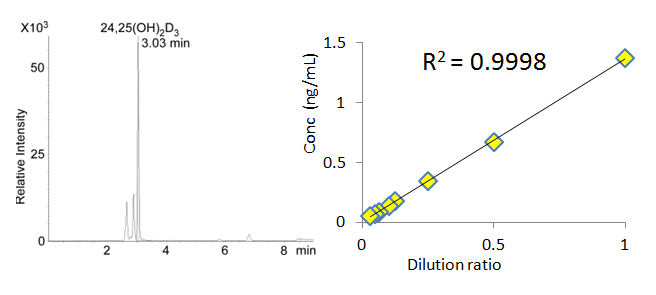 LOQ : limit of quantitation
Good dilution linearity has been confirmed by standard reference material (NIST SRM 972a).
Products
Components

Size

Storage conditions

JeoQuant
(PN:781610133)

① Internal Standard

25 mL × 2

-20 °C

② Derivatization Reagent

10 mL × 2

③ Quality Control

H : 1.5 mL , L : 1.5 mL × 1

④ Calibrator

1.5 mL × 1 × 4 levels