Magnetic field countermeasure
Magnetic Field Canceller System
There is a growing need for countermeasures to stray magnetic fields, which are generated by sources like railways, elevators and electrical power lines, causing adverse affect on the performance of scientific instruments. JEOL offers an extensive lineup of active magnetic field cancellers which have been developed originally to match the special characteristics of high-end scientific instruments.
Principles of Active Magnetic Field Canceller
The fluctuating magnetic fields are detected by sensors installed near the instrument, triggering the canceller coils to output compensating magnetic fields in the opposite direction to cancel the magnetic fields around the sensors. Compared to passive shielding methods, the cost is significantly reduced, while still being able to effectively suppress stray magnetic fields. The optimal sensors and canceller coils are selected to match the unique conditions of each instrument and installation site to fully exploit the performance of the active magnetic field canceller.
Active magnetic field canceller schematic
Time axis waveform
Top: Canceller OFF, Bottom: Canceller ON
Active magnetic field canceller effect
JEM-ARM200F image
Sample: SI[110] Magnification: x 25M
In response to the fluctuating magnetic fields detected by the magnetic sensor, a compensating magnetic field is generated by the canceller coil to attenuate the magnetic field around the sensor.
Active OFF
Fluctuating DC magnetic field disturbs the electron beam, which can be seen as irregular distortion and noise on the observed image.
Active ON
The active magnetic field canceller reduces the effect of the fluctuating DC magnetic field, providing sharp, clear images.
Product lineup
Active magnetic field canceller configuration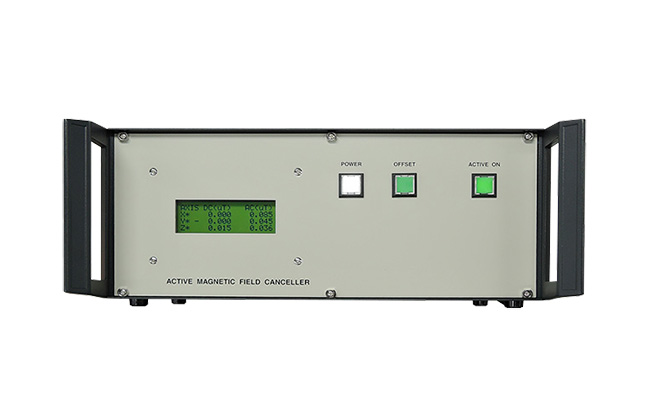 Controller
3-axis, separate type sensor (78210/78250/68021 series)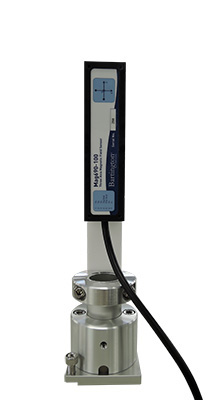 3-axis integrated sensor (78300/68030 series)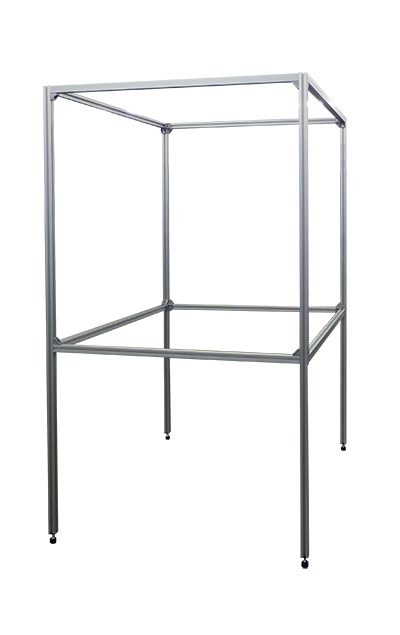 Canceller coil cage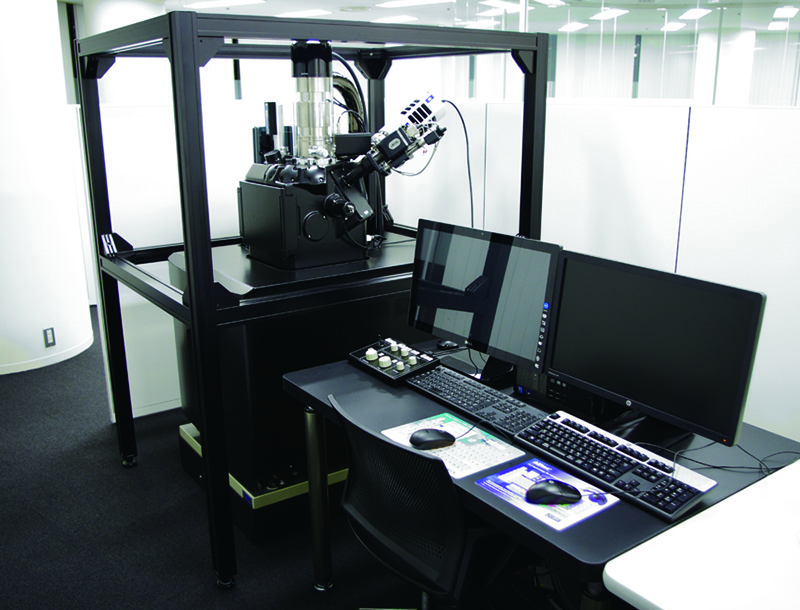 Installation example (JSM-IT300 cage)
Option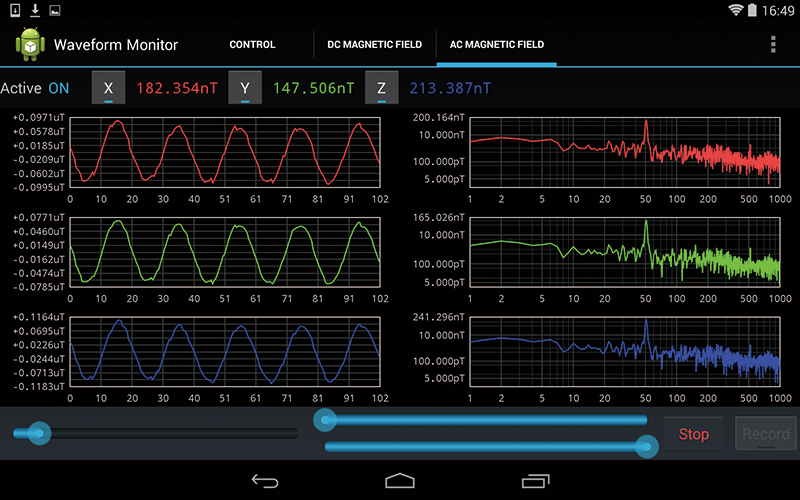 Magnetic field waveform monitoring system (EM-78220FWMS)
Real-time magnetic field waveforms are output from the controller to the tablet screen, allowing confirmation of the current state of the magnetic field fluctuation and the cancellation effect.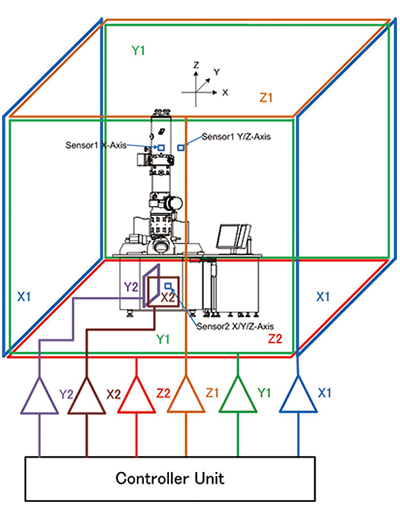 Gradiant magnetic field・EELS system (EM-78230FEELS)
It is possible to enhance stability for atomic resolution TEM equipped with EELS.