JEOL now has sales bases in more than 30 countries around the world, including 17 overseas corporations located in the USA, Europe, Australasia and Asia. JEOL is complete with local sales and service bases that fully respond to the needs of customers. Among those local bases, JEOL USA, INC. was established in 1962 in Boston and is JEOL's core overseas corporation having more than 300 local employees. In Europe, more than 6000 units of JEOL products have so far been delivered to various countries, starting with France, where JEOL's first export product was delivered in 1956.
The service support setups in Europe have been established by the local corporations that were established in early days, starting with the one in France(1964), followed by U.K. (1968), and Italy (1970). Presently, the business operations of these corporations are carried out by a total of six subsidiary corporations consisting of the above ones and those in Germany, the Netherlands, and Sweden. JEOL has recently been expanding the company's local bases in BRICs regions.
America
JEOL BRASIL Instrumentos Cientificos Ltda.

Brazil
Av. Jabaquara, 2958-5°andar-cj. 52 04046-500 Sao Paulo, SP Brazil
TEL:55-11-5070-4000
FAX:55-11-5070-4010
JEOL CANADA, INC.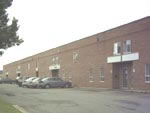 Canada
3275 1ere Rue, Local #8, St-Hubert, QC J3Y-8Y6, Canada
TEL:1-450-676-8776
FAX:1-450-676-6694
JEOL DE MEXICO S.A. DE C.V.

Mexico
Arkansas 11 Piso 2 Colonia Napoles Delegacion Benito Juarez C.P. 03810 Mexico D.F
TEL:52-5-55-211-4511
FAX:52-5-55-211-0720
JEOL USA, INC.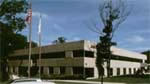 USA
11 Dearborn Road, Peabody, MA 01960, USA
TEL:1-978-535-5900
FAX:1-978-536-2205/2206
Integrated Dynamic Electron Solutions, Inc.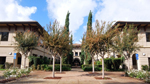 USA
4670 Willow Road, Suite 100, Pleasanton, CA 94588, USA
TEL:1-888-808-4337
JEOL (EUROPE) SAS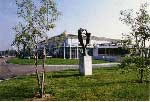 France
Espace Claude Monet, 1, allée de Giverny 78290 Croissy-sur-Seine, France
TEL:33-13015-3737
FAX:33-13015-3717
JEOL (GERMANY) GmbH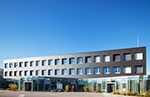 Germany
Gute Aenger 30, 85356 Freising, Germany
TEL:49-8161-9845-0
FAX:49-8161-9845-100
JEOL (U.K.) LTD.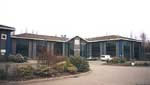 Great Britain
Silver Court, Watchmead, Welwyn Garden City, Hertfordshire AL7 1LT, U.K.
TEL:44-1707-377117
FAX:44-1707-373254
JEOL (ITALIA) S.p.A.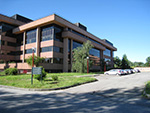 Italy
Palazzo Pacinotti Milano 3 City Via Ludovico il Moro, 6/A 20079 Basiglio (MI) - Italy
TEL:39-02-9041431
FAX:39-02-90414343
JEOL (EUROPE) B.V.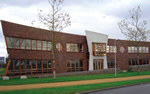 Netherlands
Lireweg 4, 2153 PH Nieuw-Vennep, The Netherlands
TEL:31-252-623-500
FAX:31-252-623-501
JEOL (RUS) LLC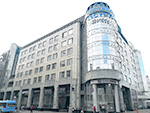 Russia
Office 351, floor 3, 23, Novoslobodskaya St., Moscow 127055, Russia
TEL:7-495-748-7791/7792
FAX:7-495-748-7793
JEOL (Nordic) AB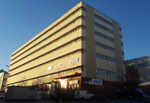 Sweden
Hammarbacken 6A, P.O.BOX 716, 191 27 Sollentuna, Sweden
TEL:46-8-28-28-00
FAX:46-8-29-16-47
Asia
JEOL (AUSTRALASIA) PTY. LTD.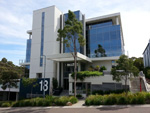 Australia
Suite 1, Level 2, 18 Aquatic Drive Frenchs Forest NSW 2086 Australia
TEL:61-2-9451-3855
FAX:61-2-9451-3822
JEOL (BEIJING) CO., LTD.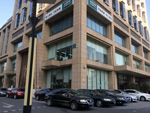 China
Zhongkeziyuan Building South Tower 2F, Zhongguancun Nansanjie Street No.6, Haidian District, Beijing 100190, P.R.China
TEL:86-10-6804-6321/6322/6323
FAX:86-10-6804-6324
JEOL (BEIJING) Co., Ltd. Shanghai Branch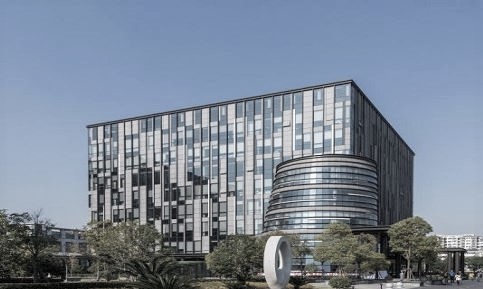 China
2F-BC Room, Building A, Mingji Business Plaza, No.207 Songhong Road, Changning District, Shanghai 200335, P.R.China
TEL:86-21-6248-4487
TEL : 86-21-5836-6350
FAX:86-21-5836-3668
JEOL Shanghai Semiconductors Ltd.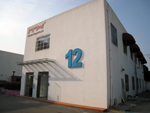 China
Building No.3, No.589 QuWu Rd, Shanghai, 200241, China
TEL:86-21-68880770
FAX:86-21-68880770 (EXT 22)
JEOL INDIA PVT. LTD.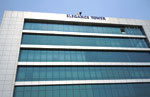 India
Unit No.305, 3rd Floor, ABW Elegance Tower, Jasola District Centre,
New Delhi 110 025, India
TEL:91-11-4595-8000
TEL:91-11-4595-8005
TEL:91-11-4595-8017

JEOL KOREA LTD.

Korea
Dongwoo Bldg. 7F, 1443, Yangjae Daero, Gangdong-Gu, Seoul, 05355, Korea
TEL:82-2-511-5501
FAX:82-2-511-2635
JEOL (MALAYSIA) SDN. BHD.
Malaysia
508, Block A, Level5 Kelana Business Center 97, Jalan SS7/2, Kelana Jaya 47301 Petaling Jaya MALAYSIA
TEL:60-3-7492-7722
FAX:60-3-7492-7723
JEOL ASIA PTE.LTD.

Singapore
2 Corporation Road #01-12 Corporation Place Singapore 618494
TEL:65-6565-9989
FAX:65-6565-7552
JEOL TAIWAN SEMICONDUCTORS LTD.

Taiwan
2F-2, No.192, Dongguang Rd. East Dist., Hsinchu City 30069, Taiwan(R.O.C)
TEL:886-3-571-5656
FAX:886-3-571-5151
JEOL GULF FZCO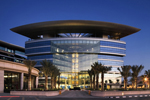 United Arab Emirates
P.O.Box No.371107 Dubai Airport Free Trade Zone West Wing 5WA No.G12,Dubai, UAE
TEL:971-4-609-1497
FAX:971-4-609-1498
JEOL ASIA(THAILAND)CO., LTD.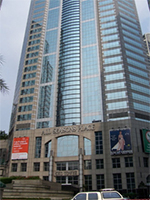 Thailand
36C CRC Tower, All Seasons Place, 87/2 Wireless Road, Lumpini,Phatumwan,Bangkok 10330 Thailand
TEL:66-0-2-625-3102-3