Versatile multi-component analysis by the latest GC/HR-TOFMS and automatic qualitative software. - Introduction of innovative non-target analysis system, "MultiAnalyzer" -
(Update: 2021/11/18)
In this year, JEOL has launched the JMS-T2000GC "MultiAnalyzer" which is the all-in-one package with the latest GC/HR-TOFMS system, multi-ionization ion sources and automatically qualitative analysis software.
The "MultiAnalyzer" system is specialized for the GC/MS qualitative analysis. It can achieve unknown compounds identification with superior hardware performances and a unique GC/MS qualitative analysis software.

In this Webinar, we introduce the outline and basic performance of the latest GC/HR-TOMS system which has achieved significantly higher resolution and higher mass accuracy than previous model.
Also, we will introduce the unknown compounds identification solution using with the multi-ionization ion sources and the integrated qualitative analysis software "msFineAnalysis" which is achieved the non-targeted qualitative analysis independently the library search.

This seminar will be distributed online. As far as you can connect to internet, you can participate in the seminar from your computer as well as from your smartphone or tablet. We look forward to your participation.
"By attending this webinar you will learn..."
Latest GC/HR-TOFMS system and unique qualitative analysis software
Unknown compounds identification solution
Two sample comparison and identification application using statistical analysis method
"Who should attend?"
All GC/MS users
Non-targeted analysis researchers
Need a chemical composition formula with accurate mass measurement
Presenter:
Masaaki Ubukata, Ph.D.
MS Application Specialist
JEOL Ltd.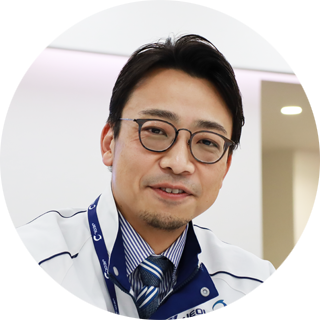 Date/Period:
Wednesday, September 8, 2021
3:00 p.m. JST (Tokyo)
Approximately 60 minutes
Contact:
E-mail:sales1[at]jeol.co.jp
Demand Generation Div.
JEOL Ltd.
Movie
Please enter your information to move to the movie page.
* Please note that registration by competitors may not be accepted.