JEOL provides solutions for all of your
GC/MS

and

gas analysis

needs
APPLICATIONS NOTES
Material・Polymer
JEOL offers solutions for your material analysis and applications: Our complete line of mass spectrometer systems and our expertise and years of experience help you solve the problems in analyzing functional polymer samples!
Materilal analysis solutions
Agricultural Chemical
Petroleum・Gas Analysis
Gas analysis is important for numerous applications including, characterization of impurities in high-purity gases, semiconductor manufacturing, gases released during battery charge and discharge cycles or from biomass, combustion, pyrolysis of polymer materials, and nuclear reactors.JEOL mass spectrometers offer gas analysis solutions to match the needs of various processes and research fields.
Gas analysis
多重周回TOFMS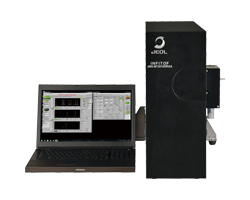 Food・Aroma Component
Gas Chromatograph Mass Spectrometer
A wealth of application notes and technical information for mass spectrometers.
JEOL mass spectrometers support a variety of ionization methods.